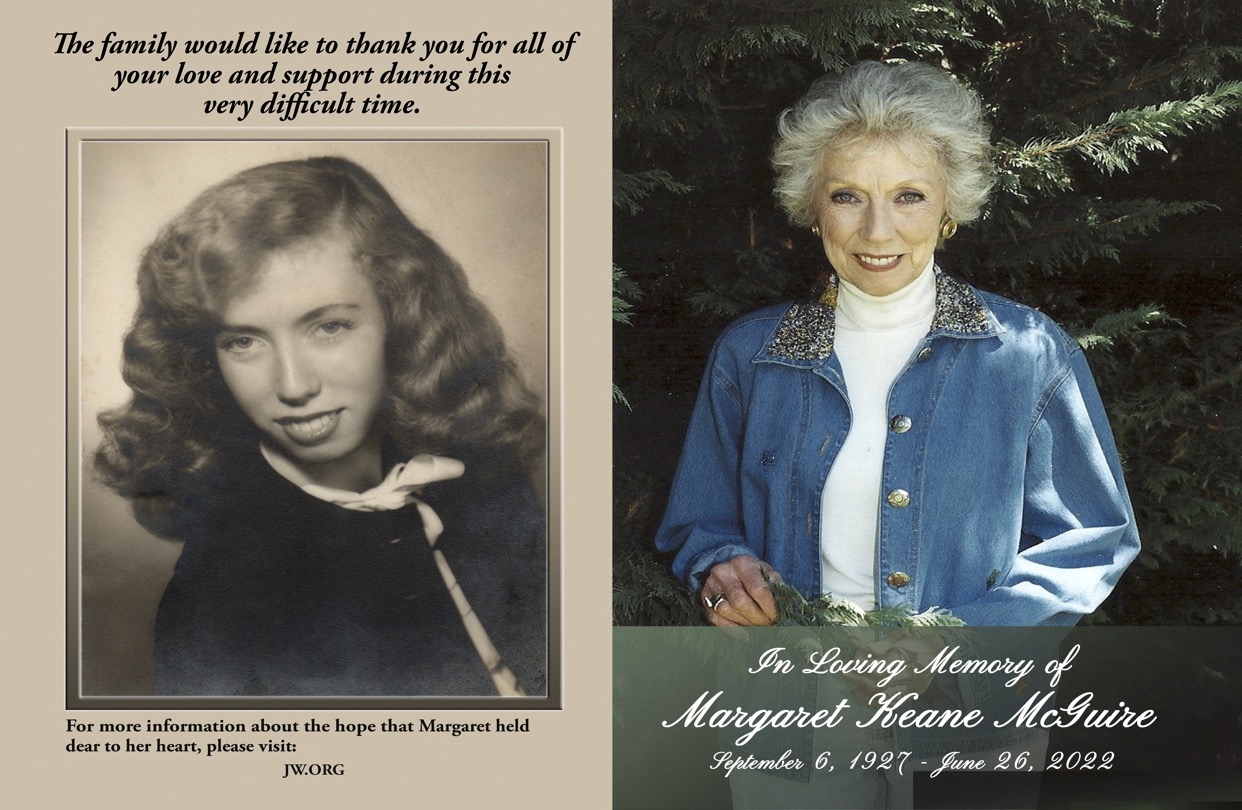 MARGARET KEANE
CREATOR OF "KEANE EYES" ALSO REFERRED TO AS "BIG EYED WAIFS."  SHE PAINTED SUCCESSFULLY FOR MORE THAN SIXTY (60) YEARS.
Born in 1927 in Nashville, Tennessee, Margaret always loved to paint and draw since an early age.  She first made her paintings famous in San Francisco's North Beach in the 1950s.
Margaret's work drew little accolades from art critics but was loved and admired by the world.  Andy Warhol said, "I think what Keane has done is terrific!  If it were bad, so many people wouldn't like it."   Margaret went on to become one of the most successful living artists in the early 60s to present day.
Margaret's art gained wide favor and started a big-eyed movement in the early 60s, influencing a large crop of big-eyed artists such as Lee, Gig, Maio, Ozz Franca, Igor Pantuhoff, and Eve.  Margaret has created a legacy of Big Eyes influencing many toy designs and cartoons, such as Little Miss No Name Dolls, Blythe dolls the cartoon Powerpuff Girls, created by Craig McCracken.  And more recently numerous illustrators, New Contemporary and Pop Surrealism artist such as, Yoshitomo Nara, Mark Ryden, and Tim Burton.
One of Margaret's favorite artist is Amedeo Modigliani, and His art has had a major influence in the way she's painted women since circa 1959. Throughout the years Margaret has also been influenced by Van Gogh, Henri Rousseau, Leonardo da Vinci, Gustav Klimt, Edgar Degas, Picasso, Sandro Botticelli and Paul Gauguin.  Each of these artists has influenced Margaret's use of color, dimension and composition.  Along with these great and awe inspiring artists, Margaret's own creative genius of Big Eyes and women has continued to influence and inspire countless artists today.
Adored by fans and collectors Worldwide, Margaret continued to sketch daily until her passing on June 26, 2022 in Napa, California.  Margaret is one of the most prolific and influential artists ever, and is an American Icon and Modern Master.  Enjoy over 60 years of timeless art as you browse our website and experience Margaret's labor of love.
 PEOPLE SHE WAS COMMISSIONED TO PAINT:
George Christopher – Mayor of San Francisco, California
Liberace – Entertainer
Adlai Stevenson – Politician and Diplomat
John and Carolyn Kennedy – Children of President John F. Kennedy
Walter Johnson – Palace of Fine Arts
Duke Kahanamoku – Hawaiian Olympic Champion
Don Ho – Hawaiian Entertainer
Tony Morabito – Former Owner of The San Francisco 49ers – this painting now hangs in the new Levi's Stadium, home of the San Francisco 49ers, in Santa Clara, CA.
Joe Perry – San Francisco 49ers, In The FootBall Hall Of Fame in Canton, OH
Leo Nomellini – San Francisco 49ers, In FootBall Hall Of Fame in Canton, OH
Hugh Downs – His Daughters
Jennifer Nicholson's children – Fashion Designer, Daughter of Jack Nicholson
Robert L. Brown – Executive Director, of Keane Eyes Gallery
FEATURE FILM:
"BIG EYES" a movie about the life of Margaret & Walter Keane, Directed by Tim Burton, and staring Amy Adams and Christoph Waltz to be released December 25, 2014.
FAMOUS HOLLYWOOD ACTORS:
Natalie Wood – Robert Wagner – Kim Novak – Don Defore – Zsa Zsa Gabor – Joan Crawford – Merv Griffen – Jerry Lewis and Family – Dean Martin – Helena Bonham Carter – Lisa Marie – Linda Cardellini
NATIONAL CAMPAIGNS:
THE BEST FOUNDATION FOR A DRUG FREE TOMORROW – A Conrad N. Hilton Foundation, Which Helps Children Stay Free Of Drugs, Alcohol And Tobacco
THE CHILD WELFARE LEAGUE –  (San Francisco Affiliate: KINSHIP CARE) Foundation Which Helps Children & Grandparents Unite, When The Parents Are Not Around For Any Number Of Reasons
SOHO PARTNERSHIP – Provides Training And Employment For The Homeless
NEW YORK TIMES – Created 6 Paintings From Designer Dresses, Fashion Layout For The NY Times Sunday Magazine
SOME OF THE MUSEUMS COLLECTING HER PAINTINGS:
BRUGES – Musee Communal Des Beaux-Arts
CONTEMPORARY MUSEUM OF ART – Hawaii & HAWAII – State Capital
MADRID – National Museum of Contemporary Art
MEXICO CITY – National Museum of Modern Art
TENNESSEE – Brooks Memorial Museum & Tennessee Fine Art Museum
TOKYO – National Museum Of Western Art
TRITON – Triton Museum of San Jose, California
LAGUNA ART MUSEUM – Laguna Beach, California
UNITED NATIONS – New York City (Our Children, Painting)
Margaret KEANE – Was named a Fellow of Western Arts after exhibiting in three annual juried shows at the M. H. De Young Memorial Museum in San Francisco, California
SCHOOLING:
Watkins Art Institute – Nashville, TN;   Jacksonville Jr. College – Jacksonville, FL
Traphagen School Of Design – NY, NY;  Chaffey Jr. College – Ontario, CA